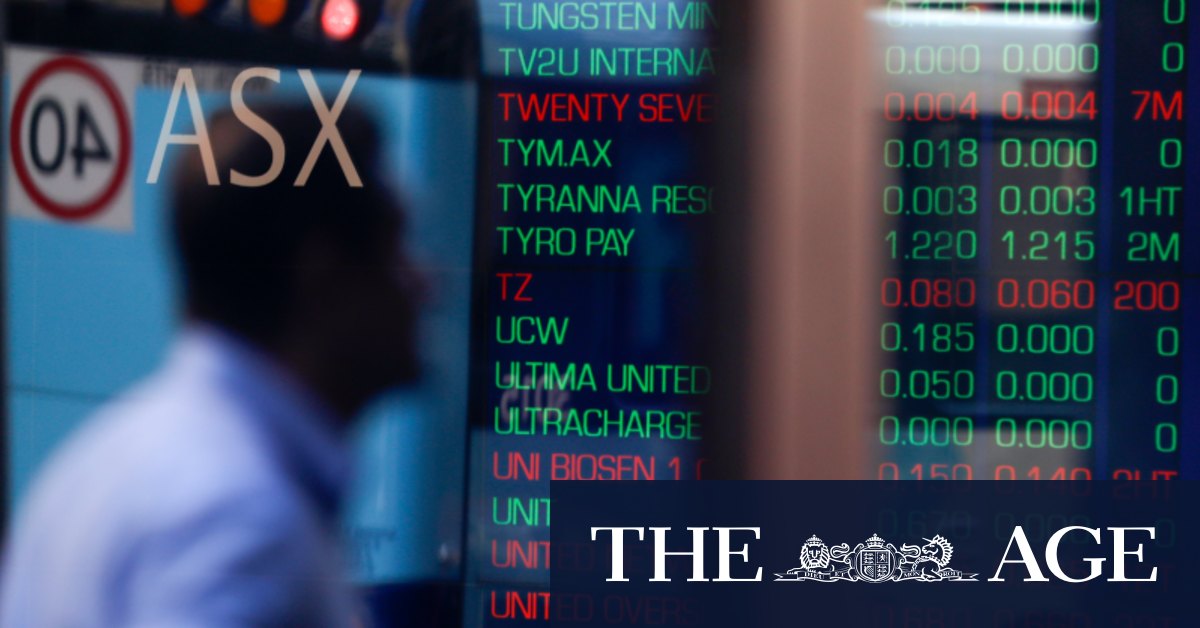 2. US coronavirus aid stalemate: Investors were seemingly not perturbed by the continuing stalemate in Washington over coronavirus aid.
US Treasury Secretary Steven Mnuchin said the White House and top Democrats in Congress may not reach a deal on coronavirus aid. Both US parties traded jabs on who was to blame for blocking relief to tens of millions of jobless Americans.
3. Jobs data on tap: Labour force figures for July will give another snapshot of the havoc wreaked by the coronavirus on the Australian economy.
On Wednesday, Australian Bureau of Statistics figures showed the worst wage growth on record. Through the June quarter, the national wage price index increased by 0.2 per cent, taking the annual rate down to 1.8 per cent. Both results were the worst for the index which the bureau started publishing in 1997.
4. ASX set to rise: The Australian sharemarket is poised to open higher thanks to a strong Wall Street lead, with futures shortly before 7am pointing to a jump of 42 points, or 0.7 per cent, at the open.
On Wednesday, the ASX slid 0.1 per cent lower, with miners dragging.
5. Earnings season: A big day is ahead, with AGL, AMP, Breville Group, Charter Hall Retail, Evolution Group, Goodman Group, QBE insurance, Telstra, treasury Wine and Woodside Petroleum due to report. CBA's result highlighted yesterday's busy calendar, with the giant handing out a higher-than-expected 98c dividend.
6. UK's worst-ever recession: Britain's economy shrank by a record 20.4 per cent in the second quarter when the coronavirus lockdown was tightest, the most severe contraction reported by any major economy so far, with a wave of job losses set to hit later in 2020.
"Today's figures confirm that hard times are here," finance minister Rishi Sunak said. "Hundreds of thousands of people have already lost their jobs, and sadly in the coming months many more will."
7. Gold swings back: Gold stabilised after a series of wild swings that saw the metal hit a record on Friday before suffering its worst day in seven years yesterday. It was down again sharply early before rebounding to close 0.3 per cent higher.
8. Market watch:
ASX futures up 45 points, or 0.7 per cent, to 6133 at 6.11am AEST
AUD at 71.62 US cents at 6.16am AEST
On Wall St: Dow +1.1% S&P 500 +1.4% Nasdaq +2.1%
Spot gold +0.2% to $US1916.35 an ounce
Brent crude +1.8% to $US45.32 a barrel
US oil +2.3% to $US42.57 a barrel
Iron ore +0.3% to $US121.51 a tonne
10-year yield: US 0.66% Australia 0.91% Germany -0.45%
This column was produced in commercial partnership between The Sydney Morning Herald, The Age and IG