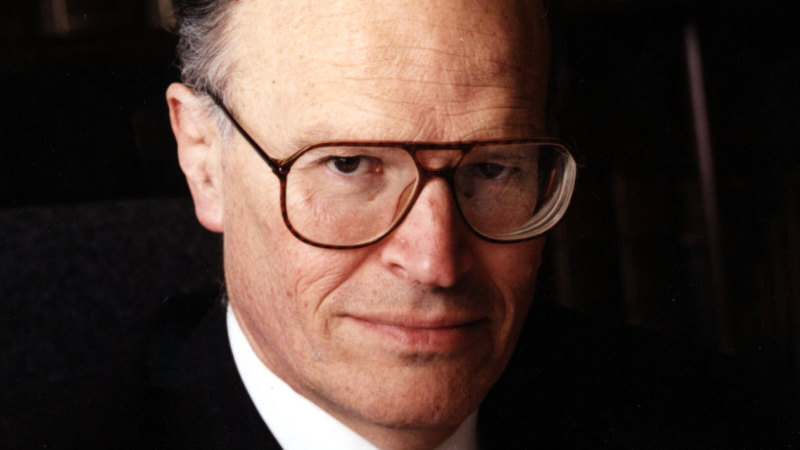 The harassment of women at the High Court and in other places included unwelcome touching, attempting to kiss the women and inviting them into his bedroom.
As in many other #MeToo cases involving powerful celebrities and business executives, Mr Heydon targeted much younger women in his industry who could not make a public complaint without fearing their careers in the law would be in jeopardy.
Five of them were his "associates", personal legal researchers just out of law school assigned to High Court judges as the first step on their careers. The women kept silent for many years before daring to speak out. Some were so traumatised that they left the law. That is all standard in #MeToo cases.
Yet the crucial difference here is that this involves the High Court of Australia, the most solemn and powerful court in the land.
The Herald agrees with Justice Kiefel, it is a national embarrassment that a senior figure of the court has been found to have sexually harassed women.
The court's judgments are literally the last word in disputes on everything from freedom of speech to sexual crimes. If the High Court expects its judgments on these matters to be respected, its members must be beyond reproach. The Abbott government handpicked Mr Heydon to run its royal commission into trade unions based on his reputation for integrity.
Mr Heydon has said through a lawyer that he denies the allegations and if he caused offence it was "inadvertent and unintentional". He said the review was not a court of law and not conducted using normal court procedure. He noted in his response to the Herald's story that he was not permitted to cross-examine his accusers.
Loading
Yet, given the High Court's formidable expertise in adjudicating procedural fairness, it seems highly unlikely that Mr Heydon was not given the chance to respond or that the claims about his conduct were not subject to rigorous scrutiny.
While Mr Heydon bears personal responsibility for his actions, the High Court as an organisation has failed here, too. Justice Kiefel has promised to review the court's policies relating to sexual harassment, especially involving the induction of associates.
It is disappointing that a body which sits in judgment on others has failed to implement 21st century management techniques.
It is also dispiriting that it has taken so long for the truth about Mr Heydon's behaviour to come out. But there is a positive message. While the odds are all too often stacked against women, the story shows that they can speak out against the niggling sleaze that still confronts them in the workplace. With determination, they can change even the loftiest and most immovable of institutions.
Note from the Editor
The Herald editor Lisa Davies writes a weekly newsletter exclusively for subscribers. To have it delivered to your inbox, please sign up here.
Since the Herald was first published in 1831, the editorial team has believed it important to express a considered view on the issues of the day for readers, always putting the public interest first. Elsewhere, we strive to cover a diversity of views without endorsing any of them.