The international travellers who managed to fly to Melbourne rather than being sent to quarantine at a Sydney hotel could have got escaped from a queue for a bus – as it was confirmed both have tested negative for coronavirus.
The pair, who are thought to have been returning citizens or permanent residents from Germany, have forced hundreds of other people on the Virgin Australia flight
into isolation
.
Mystery surrounds how the pair got away from police, who usher arriving international arrivals through the airport and straight onto buses to head to hotels for 14-day $3000 quarantine.
Aussies returning from overseas must quarantine in the city where they land.
NSW police are investigating, but Victorian Premier Daniel Andrews said the breach could have happened in the line for the bus.
"These people, it seems they are in a queue, waiting to get on a bus to go to hotel quarantine," he said.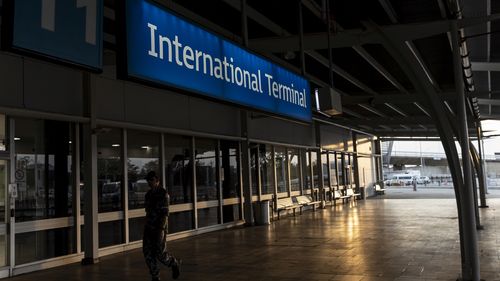 "Next minute they're not in that queue. They are instead making quite – if you know Sydney Airport – quite an overland journey to get to the other terminal.
"Tickets have been purchased en route, then they've got on the plane and made their way here."
He said a staff member they spoke to at Melbourne Airport realised something was wrong.
However he said he didn't want to criticise NSW Health.
"We picked it up, we are very grateful that we were able to do that, but there should be no sense of criticism by anybody in our state," he said.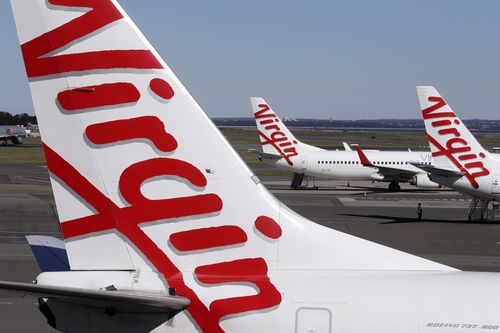 The pair are now the first guests of Melbourne's resurrected quarantine hotels, with flights due to resume this week following the earlier bungles.
Andrews said they are in a hotel near the airport.
Meanwhile, everybody on Virgin flight VA 838 yesterday should remain in isolation until the couple are tested again to ensure the pair are not incubating COVID-19.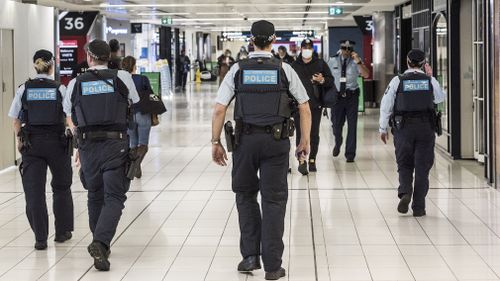 They have both returned an initial negative result for coronavirus, Minister for Health Martin Foley confirmed at this morning's press conference.
"If in fact tomorrow the international travellers return a further negative test, the incubation period and the chain of transmission will have been broken and we will release those close contacts from isolation," he said.
NSW Health say the incident is a matter for police, who told 9News they are investigating the matter.
The 130 people who flew on VA 838 departing Sydney at midday yesterday and arriving in Melbourne at 1.25pm should immediately quarantine at home and contact DHHS on 1300 651 160 for further information.
In addition, authorities are advising anyone was at Melbourne Airport's domestic terminal 3 yesterday afternoon to monitor for
COVID-19 symptoms
and seek testing if symptoms develop.
Melbourne Airport is not considered a current risk to the public and people can continue to visit the airport, in line with current restrictions, DHHS says.
It is not the first time NSW has let unwanted visitors slip into Victoria.
Victoria again reported zero new coronavirus cases today, as well as zero deaths and zero active cases from 8,377 test results, marking 37 days since its last case was diagnosed.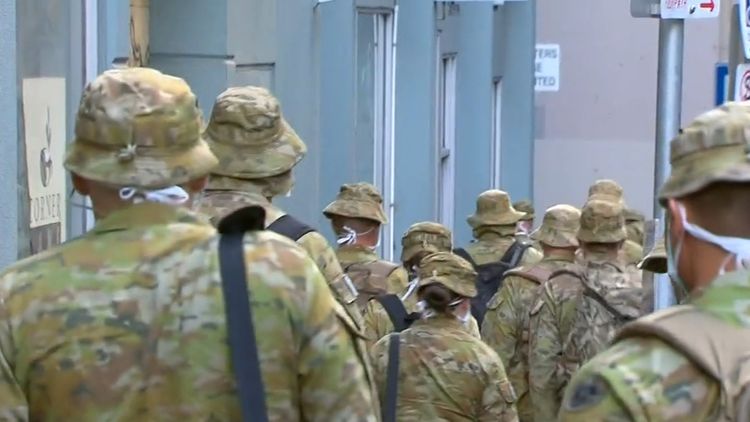 Source link