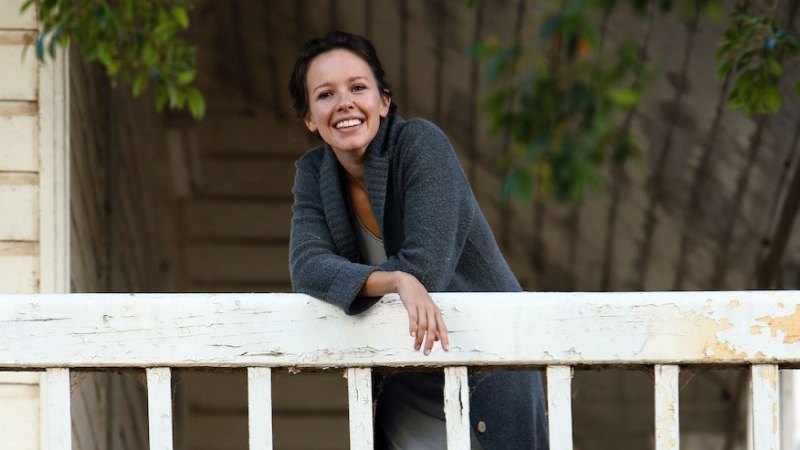 And claim space, they did. Impactfully and with intent.
Amy McQuire is a Darumbal and South Sea Islander woman, journalist and writer. She used the shared microphone to speak about Kevin Henry, a Goreng Goreng man who was sentenced to life in prison for murder when he was 22 years old. McQuire and human rights lawyer Martin Hodgson say they have found evidence that Henry was forced into a confession and are seeking to have him exonerated.
"Police brutality comes in different forms," explained McQuire, to author and activist Tara Moss' following. "In this case, the police did not care enough about the victim – an Aboriginal woman – to pursue justice for her. They did not care enough to investigate this properly, because, in the words of a lawyer who was there at the time, it was seen as a 'lifestyle' crime – a 'black on black' crime."
Mojo Ruiz de Luzuriaga – known to fans as Mojo Juju – is a Thubbaga and Filipino musician, whose mother is Aboriginal and father hails from Negros Occidental in the Visayan Islands. Ruiz de Luzuriaga used the microphone to bring the facts on the rates of First Nations incarceration and deaths in custody, as well as the different manifestations of racism.
"We are taught that racism looks like violence and overt discrimination, which of course it does," said Ruiz de Luzuriaga to the 5.7 million people who follow model Phoebe Tonkin. "But racism also manifests in many other ways, some of which are much more insidious than that. Racism can be covert, such as in the form of racial micro-aggressions and is often unintentional. Impact however, outweighs intention".
Over at my place, Clothing the Gap founder and Narungga woman Sianna Catullo took charge of the microphone. Sianna introduced herself and her social enterprise, which makes clothing so First Nations people can express their pride, for the financial benefit of Aboriginal health and education programs. She spoke about the outrageous copyrighting of the Aboriginal flag by a non-Indigenous company that owns, yes owns, the worldwide licensing rights. Clothing the Gap, and others, are fighting to free the flag and you can support that fight here.
For too long in homes across Australia, non-Indigenous people have asked, "but what can I do?" , without first stopping and listening, taking the time to learn and examine their own privilege. Perhaps begin, as healer, meditation teacher and Yorta Yorta woman Allira Potter says, by making your workplace more culturally appropriate and safe. Don't leave it because it's not your place to say. It is. Start asking the questions now.
In the corporate world, leaders speak about diversity when what they really mean is a First Nations person can welcome their conference attendees to country but not have an actual seat at the table. In our national parliament, members of the government shake their heads sadly and throw their arms the air as if to say, "what can be done?", when the Uluru Statement from the Heart was literally delivered to their doorstep a few short years ago. You can, and should, read it here.
Singer-songwriter, multi-instrumentalist and Warnindilyakwa woman Emily Wurramara, shared some lyrics via Clare Bowditch's Instagram account. They have stayed with me this week. Somehow, I feel that as a non-Indigenous person, I know less today than I did once, and for now I think that's just how it's going to be. My learning, like others' healing, takes time. I'll leave you with Wurramara's words and not mine.
I thought I was a human,
I thought I would survive
I thought I'd grow old
I thought I'd live my life
It happened to me I held my weak breath and whispered "I can't breathe"
The constant confusion of things I will never forget
There's a fire in this country
I can feel the heat in my soul
This place is so sad now
My spirit feels old
There's blood on the ground
There's cries all around
I thought I was human?
I thought I was allowed.
Get our Morning & Evening Edition newsletters
Jamila Rizvi is a columnist and former Labor adviser.