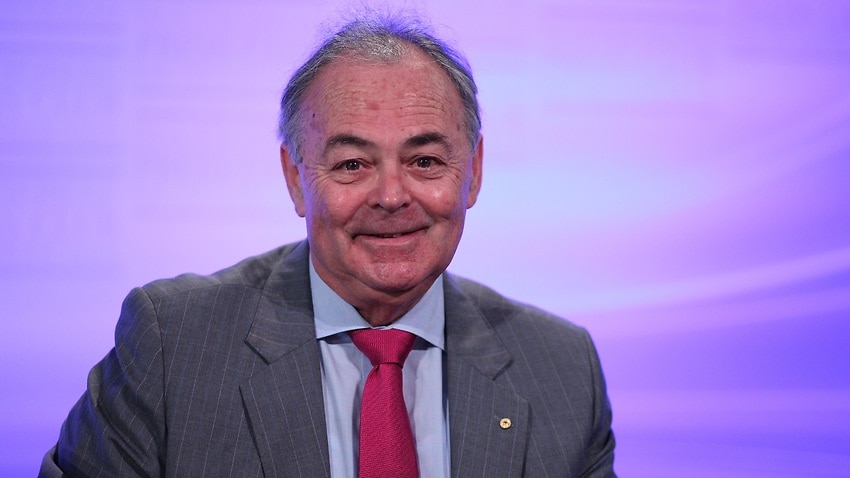 Prominent Australian judge James Spigelman has resigned from his position on Hong Kong's highest court, prompting concerns for the independence of Hong Kong's judiciary as Beijing tightens control over the city.
According to an official government notice, Justice Spigelman's appointment as a non-permanent judge on Hong Kong's Court of Final Appeal was revoked on 2 September, two years before the end of his tenure.
The announcement was made public on Friday.  
The ABC reported the 74-year-old resigned from the role for reasons "related to the content of the national security legislation" passed in June, but did not elaborate further.
The Hong Kong Government, helmed by Chief Executive Carrie Lam, said Mr Spigelman did not give an explanation for his departure.
"Mr Justice Spigelman tendered to the Chief Executive on 2 September his resignation as a Non-Permanent Judge of the Court of Final Appeal, therefore the Chief Executive revoked his appointment in accordance with the relevant legislation," Ms Lam's office said, in a statement to Reuters. 
"Mr Justice Spigelman did not give any reason for his resignation."
His departure comes amid alarm in local and international legal circles at Beijing's imposition of a national security law on the financial hub, which boasts an independent legal system based on the common law.
One day before his resignation, Ms Lam declared there was no longer a "separation of powers" between the state's executive, legislature and judiciary branches.
The National Security Legislation prohibits acts of treason, succession, or subversion against the Chinese government, punishing dissidents and pro-democracy campaigners.
Under the legislation, Ms Lam has the right to select judges for a panel of jurists to handle national security cases.
In the most serious cases, suspects can also be taken to mainland China for trial in its courts that are ultimately controlled by the Communist Party.
The laws have been widely condemned by Western governments including Australia, Great Britain, and the United States, which regard the legislation as a breach of the "one country two systems" model China agreed to uphold.
Mr Spigelman served as Chief Justice and Lieutenant Governor of New South Wales from 1998 to 2011.
A Polish immigrant, Mr Spigelman also served as Chairman of the ABC, finishing his five-year tenure in 2017.
In 2013, he was appointed as a non-permanent judge on Hong Kong's Court of Final Appeal and most recently served on the bench in March.
The court was established in 1997 following the end of British rule over the territory and serves as the court of last resort for litigants.
The presence of Foreign Judges on the bench is considered a symbol of the Territory's judicial independence.
Members of the court include Former Australian High Court Justices Anthony Murray Gleeson, William Montague Charles Gummow and Robert Shenton French.
With additional reporting by Reuters