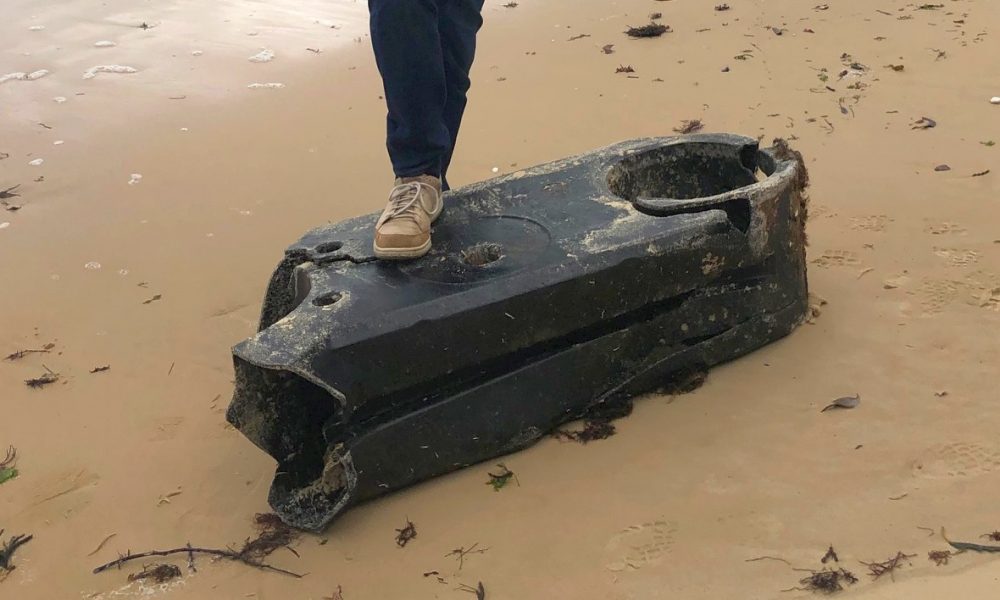 Media release – Tasmanian Alliance for Marine Protection, 7 July 2020
Department breaches guarantee of confidentiality: Shares 'anonymous' name with industry player
The Tasmanian Alliance for Marine Protection (TAMP) is seeking an explanation about why and how the identity of a confidential complaint to government was shared with a major Tasmanian company.
TAMP co-chair, Peter George, has asked the Department for Primary Industry (DIPIPWE) to investigate why its marine debris hotline shared the identity of an individual with Huon Aquaculture despite a promise of confidentiality.
Yesterday morning, Mr George reported a large piece of debris washed up on Mickeys Beach, near Eggs and Bacon Bay, in southern Tasmania (see image below) that appeared to have broken away from a fish farming pen or installation.
The hotline's opening recorded message states, in part, " …. please note that your call may be recorded for training purposes and your report will be entirely confidential." (reproduced above)
Mr George called the confidential hotline at 11am yesterday (see left) to report the debris.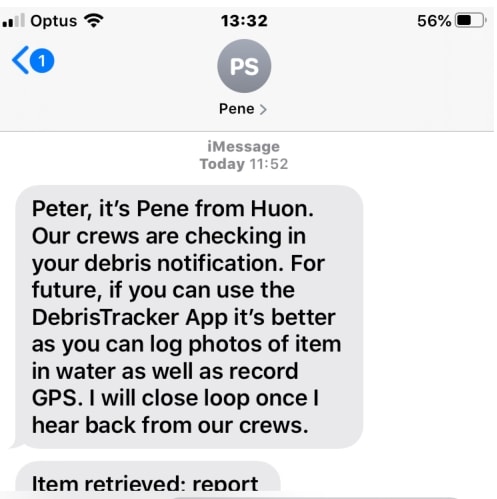 Just under an hour later he received a text from Huon Aquaculture stating a workboat was on its way to the beach to investigate.
"I was asked by the hotline operator for my name and mobile number but at no time did I give permission for my name to be given to Huon Aquaculture," Mr George said. "The recorded message gives a clear assurance that the call is confidential.
"That assurance – an assurance that protects whistleblowers and others who report regulatory breaches – was broken. Not only broken but given to the company that may have committed the breach.
"There are many people who would not call authorities about regulatory breaches if they thought their names would be given to the companies involved. That's why confidentiality is so important. People are often afraid about the possibility of reprisal or becoming trolled as so-called troublemakers or whistleblowers.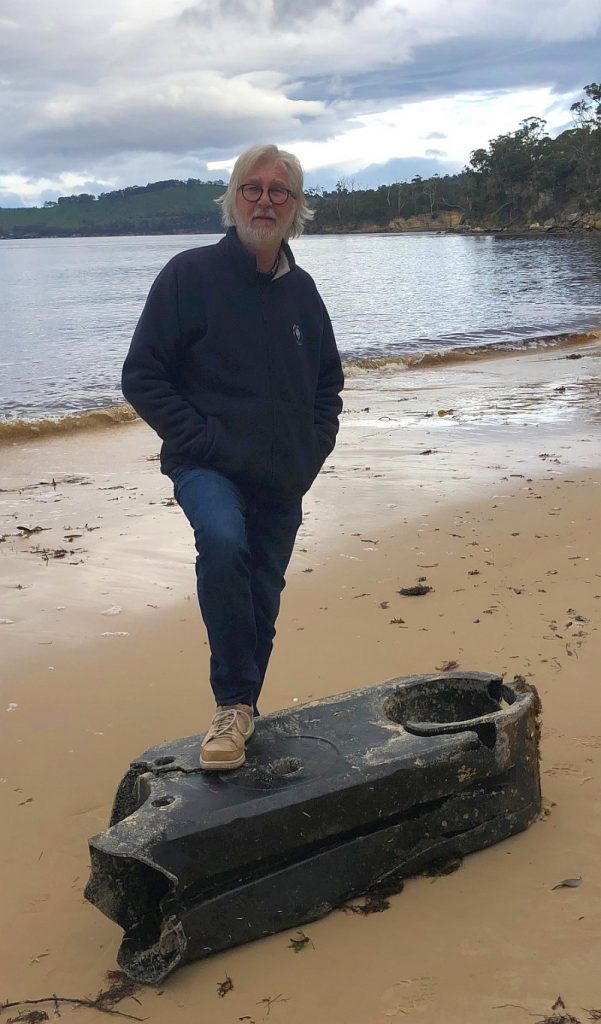 "Beyond that, a guarantee of confidentiality should be sacrosanct.
"It's important to note that when the hotline was set-up with the industry there was never any suggestion the identity of people reporting debris would be shared with the companies.
"As co-chair of TAMP, the breach of my confidentiality is not personally a worry but that's no excuse. I've asked DIPIPWE and Huon Aquaculture for an explanation about why they're sharing confidential personal information."
Mr George says the incident highlights TAMP's concerns that industry and government sometimes appear far too closely linked to provide a healthy regulatory environment in which oversight and enforcement is carried out by a transparently independent body.
"There sometimes seems to be a two-way cycle of senior industry personnel moving into government and the other way around. It's a core demand of TAMP that a truly independent and transparent authority is established to regulate, monitor and enforce the industrial fish farms."
Please note: Huon Aquaculture has responded to Peter George by email.
Author Credits: [show_post_categories parent="no" parentcategory="writers" show = "category" hyperlink="yes"]