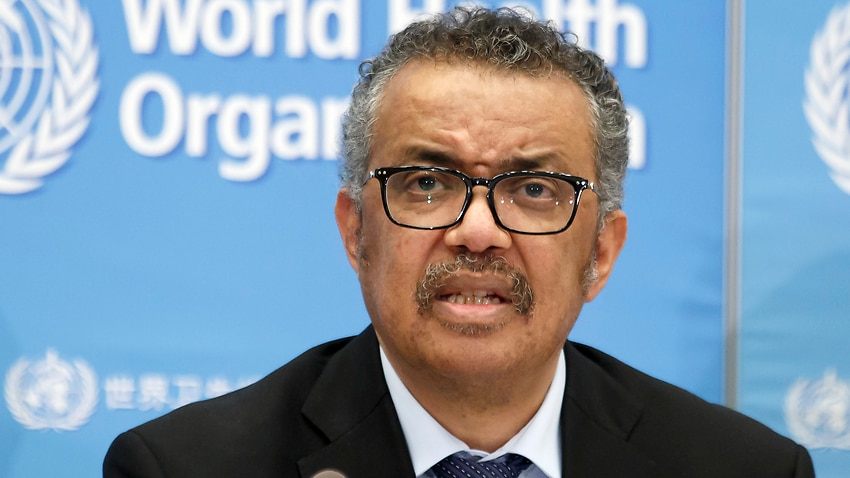 The United States has accused the WHO of sounding the alarm too late, being too soft on Beijing and even having covered up the outbreak.
US Secretary of State Mike Pompeo went on the attack on Wednesday, saying that countries had a duty to report potential international public health emergencies to the WHO within 24 hours.
"We strongly believe that the Chinese Communist Party did not report the outbreak of a new coronavirus in a timely fashion," he said.
Mr Pompeo added that Mr Adhanom had the power to go public if a member state was not following the rules, "and that didn't happen in this case either". Mr Adhanom said that the highest formal alert the WHO could trigger was declaring a global health emergency, which it did on January 30, when, outside China, there were 82 confirmed cases and no deaths.
"Looking back, I think we declared the emergency at the right time and when the world had enough time to respond.
"That was enough to cut it from the bud." 
Lockdown protests 'won't help'
The WHO – which has no powers to sanction member states – qualified the outbreak as a pandemic on March 11, which triggered a wave of restrictive measures in several countries around the world.
Asked about calls for his resignation from within the United States, Mr Adhanom said: "I will continue to work day and night because this is a blessed work and responsibility: saving lives."
Mr Adhanom said the virus remained extremely dangerous.
"Early evidence suggests most of the world's population remains susceptible," he said, adding: "one of the greatest dangers we face now is complacency", as people grow fed up of being confined to their homes.
But with months to go before a viable vaccine can be rolled out, more than half of humanity remains under some form of lockdown.
While anti-confinement protests have popped up in countries including the United States and Brazil, Mr Adhanom said such mass gatherings "will not help – it will only fuel the outbreak".
WHO emergencies director Michael Ryan said that when governments asked citizens, on trust, to shut down their lives and stay at home, it would only work if the public believed their leaders genuinely had a plan.
Mr Ryan said the WHO looked forward to doing a thorough investigation in China to try to pin down the animal origins of the disease.
People in Australia must stay at least 1.5 metres away from others and gatherings are limited to two people unless you are with your family or household.
If you believe you may have contracted the virus, call your doctor (don't visit) or contact the national Coronavirus Health Information Hotline on 1800 020 080.
If you are struggling to breathe or experiencing a medical emergency, call 000. SBS is committed to informing Australia's diverse communities about the latest COVID-19 developments.
News and information is available in 63 languages at sbs.com.au/coronavirus.