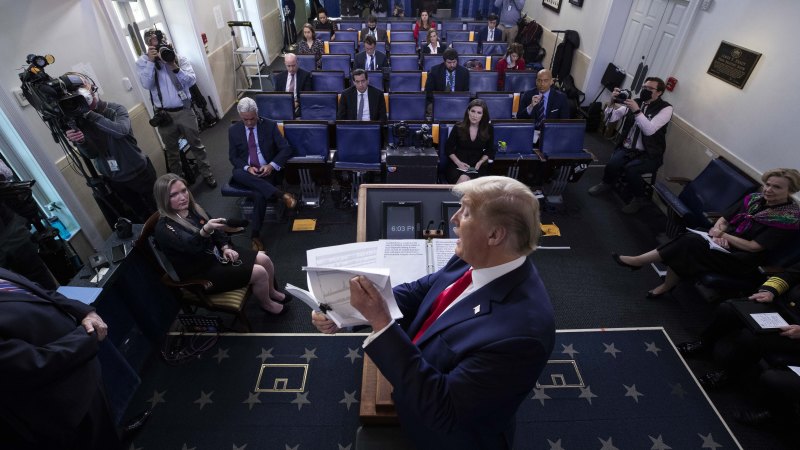 She said NSW callers accounted for about a third of the helpline's demand, and while the new centre had been in the works for several months, its opening this week could not have been better timed.
"We really could not have thought when we started planning for the new counselling centre towards the end of last year … that we would be in such need for it right here right now. The timing has been absolutely critical."
Ms Adams said young adults are a significant cohort using the service, with data from March showing they are most likely to call with concerns about coronavirus.
"They are worrying about and struggling with the impact this is having on their daily lives – whether that is school or university closing, not being able to do team sport or go to the gym, travel and holiday, as well as not being able to see their friends," said Ms Adams.
"These young people may also have larger concerns about what this means for their future, for Australia or for the planet. We are also seeing some very vulnerable children and young people who are having to now deal with existing parental abuse and conflict during lock-down."
With a bigger site capacity, the Kids Helpline is able to "fully accommodate all the requirements of social distancing" for its new recruits, Ms Adams said, while more counsellors will be recruited down the track when it's hoped workplaces will be returning to normal operations.
The national helpline previously operated from a single centre in Brisbane. The new site has so far employed 15 counsellors with funding from the NSW government set to boost capacity by 18,000 additional responses per year.
"Our response rate is something we are always conscious of and not being able to meet demand is obviously a worry," Ms Adams said.
"Our aim is to be able to support thousands more children and young people as soon as we possibly can."