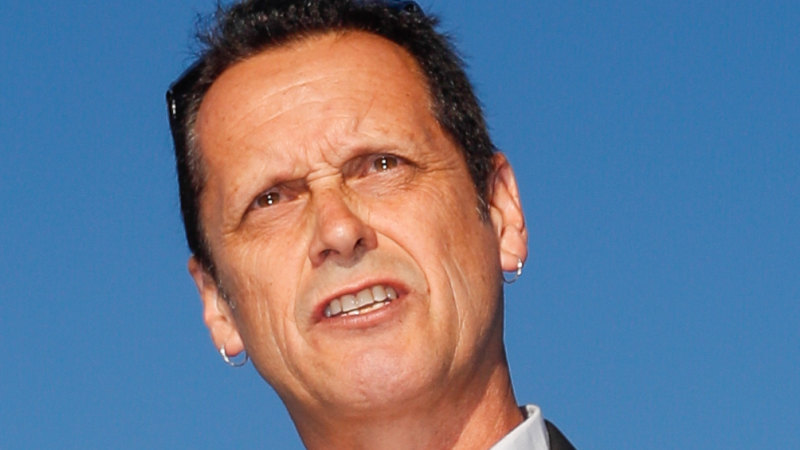 "This is extraordinary stuff."
Mr Meddick did not answer specific questions but said his son had taken a job at the UFU in 2019.
"Last year, my son accepted a casual two-week assignment with the United Firefighters Union – a job that he was tertiary-qualified and had the relevant experience for," Mr Meddick said.
"He was paid the sum total of $2035. As a long-term unionist, I am so proud of him and the work that he did. My son got the job on his own merits and received a job he deserved."
But Mr O'Brien said: "Why Meddick did not feel the need to disclose this to the chamber before he voted is beyond me.
Loading
"Andy Meddick and [UFU boss] Peter Marshall have got a lot of explaining to do given these revelations."
"I think … if a close family member has suddenly got a very short-term paying role with the union at the same time as a piece of legislation directly benefiting that union is before the Parliament, there's an obligation to disclose it."
The anti-corruption commission IBAC is separately investigating the UFU over whether it sought to corruptly influence state government figures, all the way up to the Premier, in its enterprise bargaining dispute and other dealings linked to Victoria's fire services.
The fire services reform bill was one of Mr Andrews' key drives, taking 4½ years to pass the Parliament and claiming the scalps of one minister, Jane Garrett, and two fire chiefs, Lucinda Nolan and Joe Buffone. The Andrews government also sacked the entire Country Fire Authority board in 2016 at the height of tensions.
The legislation enabled the CFA's 1220 brigades to become volunteer-only and stations with career firefighters to merge with the Metropolitan Fire Brigade, to become known as Fire Rescue Victoria. The move was seen by volunteer firefighters and the Victorian opposition as a union power grab.
Noel Towell is State Political Editor for The Age
Nick McKenzie is an investigative reporter for The Age. He's won eight Walkley awards and covers politics, business, foreign affairs and defence, human rights issues, the criminal justice system and social affairs.
Sumeyya is a state political reporter for The Age.