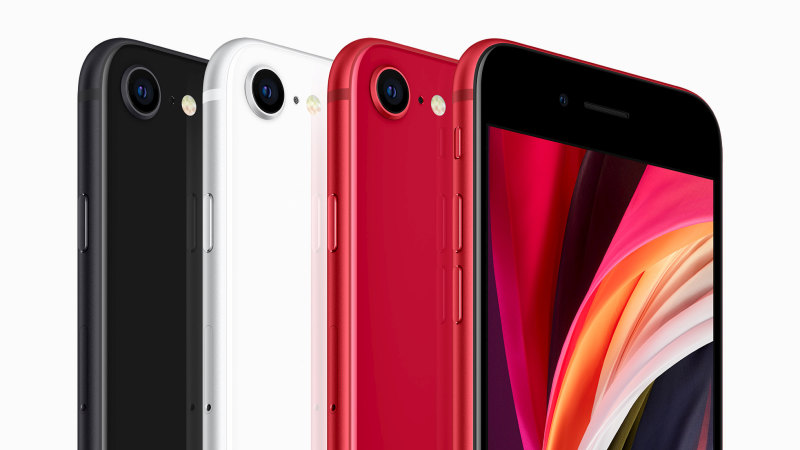 Those coming from an iPhone 6 will by far see the most tangible improvement to their daily use, with the SE offering up to four times faster processing, 10 times faster graphics, a battery rated at four hours longer and stronger resistance to water and dust.
Some new games and apps don't run on the iPhone 6 at all, because it isn't able to update to the latest version of Apple's iOS operating system, but pretty much all of them will run appreciably better on the SE.
The SE benefit diminishes when compared against more recent iPhones, with a 2.4 times increase in processing, four times faster graphics and three hours extra battery versus 2015's iPhone 6s. By the time you get to iPhone 8 it's only a 1.4 times increase in processing, which is still significant but perhaps not $749 significant, unless you're able to sell your old phone or trade it to Apple.
Those looking to game on their phone or take advantage of the Apple Arcade subscription service will get the best possible performance out of the iPhone SE, which uses the exact same processor as the iPhone 11 Pro.
Loading
Of course the Pro displays games and movies on a Full HD OLED while the SE (like iPhones 6–8) uses a much lower resolution LCD. It's a noticeable difference, but there's also a full $1000 between the two phones' price tags.
Meanwhile fans of photography and movie-making should note the SE's capabilities fall somewhere between iPhone 8 and iPhone 11. There's no secondary lens for optical zoom but software trickery enables a fast and convincing faux-bokeh portrait mode.
There's optical image stabilisation for videos and the ability to shoot in a pro cinema 4K 24fps mode or in super slow-mo at 240fps. Plus the 7MP selfie camera is miles ahead of the dinky lenses on the iPhone 6 or 6s.
The iPhone SE's big bezels, small 4.7-inch touchscreen and low resolution make it look old fashioned next to every other new smartphone in its price bracket, but as long as you're not bothered by that you'll find it's also hands down the most powerful. For those with iPhones three or more years old this device presents a massive uptick in capability in a familiar physical form.