Media release – Minister for the Environment Sussan Ley, 17 September 2020
Minister orders EPBC assessment for Lake Malbena
Minister for the Environment Sussan Ley has determined that an application for a remote eco-tourism development on Halls Island in Tasmania's Lake Malbena must be assessed under the Environment Protection and Biodiversity Conservation Act.
The previous Departmental decision found that the proposal to establish a helicopter pad and eco-tourism accommodation on the tiny, remote island in the state's central highlands was unlikely to significantly impact matters of national environmental significance.
The proposed development has attracted considerable public complaint and legal challenge, resulting in the Minister needing to determine if the matter needs to be subject to a formal federal assessment.
"While acknowledging the Department's 2018 determination (accepting submissions from Wild Drake Pty Ltd that this was not a controlled action) and its current advice, I have determined that the likely impacts to the unique values of the Tasmanian Wilderness World Heritage Area (TWWHA) warrant a formal assessment," Minister Ley said.
"This decision does not pre-determine an outcome, but it does ensure a detailed assessment is made and all possible impacts on the TWWHA are considered.
"Under both the current EPBC Act and under our proposed streamlining of approval processes, the Commonwealth maintains, as a signatory to the UNESCO World Heritage Convention, responsibility for ensuring the protection of World Heritage Values, just as it will ensure that binding national standards underpin environmental decisions in the future."
The EPBC Assessment will commence immediately and will involve further public consultation before a decision is made whether or not to approve the proposal.
---
Media release – Wilderness Society Tasmania, 17 September 2020
Assessment Is Opportunity to Present New Evidence Why Lake Malbena Proposal Should Not Proceed
Wilderness Society Tasmania Welcomes Sussan Ley's decision to make the Lake Malbena proposal a 'controlled action'
Opportunity to present all the new information that's come to light during recent court proceedings and media reports showing impacts on wilderness
Reassessment of Lake Malbena luxury tourism development comes while Commonwealth government trying to devolve precisely this environment decision-making to the states
The Wilderness Society Tasmania has welcomed the decision by Commonwealth Environment Minister Sussan Ley to make the Lake Malbena tourism proposal a "controlled action" under the national environment law, the EPBC Act. This decision means that the proposal will undergo a further more detailed assessment and there will be a further opportunity for public comment.
"We welcome this decision as a real opportunity for the Minister to consider independent expert reports which show why this proposal is detrimental to wilderness and ecological values and should not proceed," said Tom Allen for the Wilderness Society Tasmania.
"The Minister's decision today is something we've called for, namely a better assessment, since before we even won our Federal Court case in 2019, which is what's triggered this new assessment opportunity.
"We've also encouraged people to contact Ms Ley's office to ask for a better assessment. The decision should always have been for this proposal to be a controlled action.
"The decision comes at a really critical time, as there is currently a Bill before the Commonwealth Parliament proposing to devolve assessments of these types of proposals in World Heritage areas to the states.
"The Tasmanian Government approved the Lake Malbena proposal to proceed a critically important World Heritage area through its reserve activity assessment process but totally failed to assess the impacts of that proposal on World Heritage values, including wilderness.
"This shows how important it is that assessments under the EPBC Act are not devolved to the states, could lead to worse environmental outcomes if they are, and could significantly affect the observance of Australia's international obligations to protect World Heritage Areas.
"Unless Ms Ley puts in place strong national standards, which are currently absent from the proposed EPBC reforms, devolving the Act will mean States like Tasmania risk being under even weaker obligations to respect and protect World Heritage values.
"There are many other similar projects proposed for the Tasmanian Wilderness World Heritage Area, and the community needs to know that State and Commonwealth Governments are abiding by our international obligations to protect this pristine and iconic natural asset.
"The Tasmanian Government needs to change its 'unlock the parks' policy and proposals that would privatise and degrade World Heritage wilderness and national parks need to be taken off the table," said Mr Allen.
Launch of Wilderness Defence Fund: 10am Friday Sept 18 at Parliament Lawns, Hobart
Malbena Matters! public meeting 2pm  Sunday Sept 20 at Miena
---

Media release – Cassy O'Connor MP | Greens Leader and Parks spokesperson, 17 September 2020
Lake Malbena EPBC Assessment a Reprieve for the Wilderness
The Federal Environment Minister's determination that the Lake Malbena luxury helicopter tourism development warrants a formal assessment is welcome.
The likely impacts of this development to the unique values of the Tasmanian Wilderness World Heritage Area (TWWHA) are undeniable, and unacceptable to Tasmanians who love the wilderness.
This is a critical opportunity for Tasmanians to have a say on the proposed privatisation and development of Halls Island at Lake Malbena in the Walls of Jerusalem National Park.
This has come about as a result of a Federal Court challenge to the Lake Malbena approval. Minister Ley must ensure this is a rigorous and transparent process.
Tasmanians from all walks of life, who love this island's unique wild places, have been denied a voice throughout this process. This is the opportunity for a reset.
This should have been a controlled action under national environment laws from the beginning. It wasn't, because Tasmania's Parks and Wildlife Service, on behalf of the developer, lodged a Level Three Reserve Activity Assessment under the EPBC Act, which meant no public consultation was required.
Halls Island was in the Wilderness Zone of the TWWHA, before the Liberals rezoned it to suit the developer. From the very beginning, this should have had the highest level of rigorous environmental assessment – not lines redrawn on a map to suit a private profiteer.
This development involves the privatisation of an entire island in the World Heritage Area and hundreds of helicopter flights in and out of the Walls of Jerusalem National Park every year.
Fishers, walkers and wilderness lovers are determined to defend Tasmania's protected areas from privatisation and commercial tourism developments. They will never give up on Lake Malbena.
---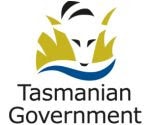 Excerpt of media conference – Roger Jaensch, Minister for Parks and Environment, 17 September 2020
Journalist: Sussan Ley communicated to the proponent of the Lake Malben project it will now be assessed as a controlled action; you're Parks Minister, what do you make of that?
RJ: Look the same as I understand the proponent themselves: accept the decision and we'll work through the process. We've still got some elements of our own processes that the Lake Malbena / Halls Island proponents have to complete as well. This is part of working in remote and sensitive areas, particularly ones in a World Heritage Area. And we're certainly not arguing the toss there. And this project is going to have to meet all of its requirements.
Journalist: Is your understanding that this process now will use the RAA documents in assessing the development?
RJ: I don't know what information is going to be able to transfer between those processes. Certainly if there's information being collected for one assessment that can be used in others, it would make sense to do so. The RAA process for this project is not concluded yet. So there's still a fair bit of work to do. But I'm glad to hear the proponents are saying that they accept the decision. And they're happy to keep working through the process and show that this development can be appropriate, sensitive, manage the values of the World Heritage Area it's operating in, and be a draw card for, for Tasmania when our borders reopen again.
Author Credits: [show_post_categories parent="no" parentcategory="writers" show = "category" hyperlink="yes"]