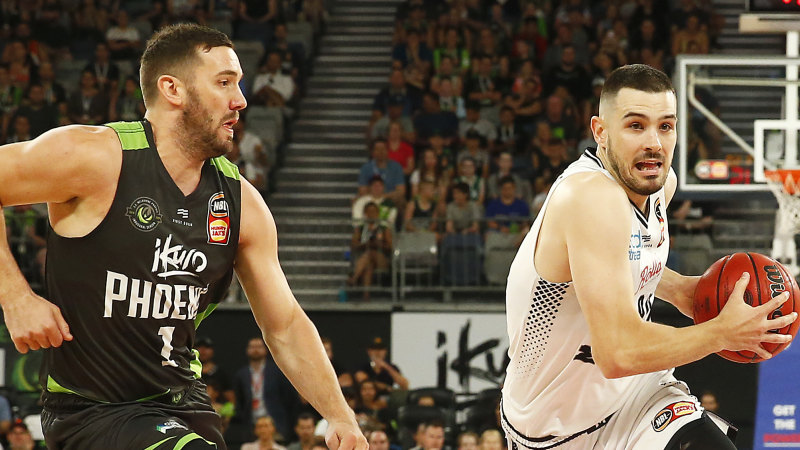 NBL and WNBL free agency remain postponed, leaving many players off-contract, while also being without winter basketball, with those seasons on hold or cancelled.
The NBL cancelled its seasons in Victoria, Queensland and South Australia. Travel restrictions will make it hard for Australians to play in the New Zealand NBL if it manages to have a shortened season.
The WNBA season was meant to begin on May 15 but remains on hold, leaving elite Australian women facing a winter without playing.
Both the NBL and WNBL are working out the format of their respective seasons as they rely heavily on home games for revenue.
Many basketballers didn't qualify for the government's JobKeeper payments while most NBL free agents saw their contracts end on April 30. Previously, contracts finished on June 30 but the date moved up this season.
Loading
NBL players have agreed to pay cuts for next season, which saw five star players opt-out of their deals to head overseas, and some have questioned whether the ABPA was too quick to accept the cuts.
"It enables us to work through this year as players, clubs and the league," Holmes said.
"It's understandable for people to have different emotions but we were working in the best interests of the players in a collective position and this allows next season to occur and for us to continue to take that trajectory up as a sport and keep growing the league."
South East Melbourne Phoenix returned to the court on Monday with Mitch Creek, Kyle Adnam, Dane Pineau and Adam Gibson completing individual sessions under social distancing and hygiene practices.