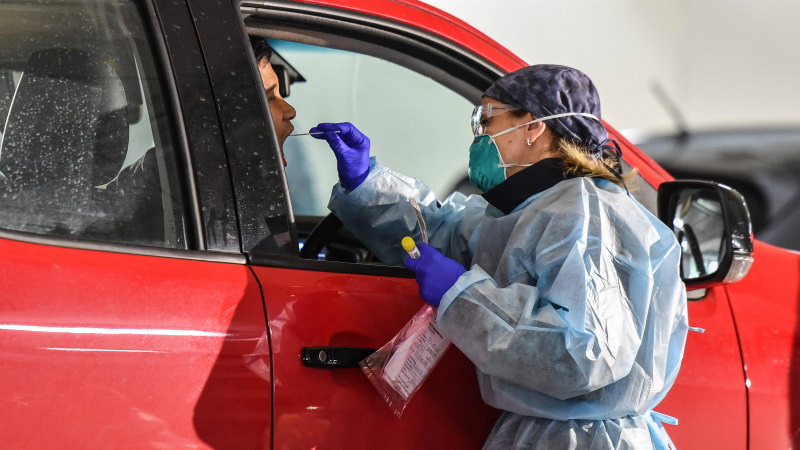 Back on March 26, the areas with the most confirmed COVID-19 infections were Stonnington (57 cases), Mornington Peninsula (36), the City of Melbourne council area (32) and Boroondara (29).
Stonnington and Boroondara are in Melbourne's east and take in some of the most affluent areas of the state. Similarly, the Mornington Peninsula is home to the wealthy enclaves of Portsea and Sorrento.
Back then, the current hotspot areas – Brimbank, Hume, Moreland, Darebin, Casey and Cardinia – had among the lowest infection numbers in the state.
Fast forward three months, and Hume's current active case rate is seven times that of Stonnington.
When the list of the 10 coronavirus hotspot was released this morning, seven of them were areas the Australian Bureau of Statistics has classed as among the most disadvantaged in the state (see our 1.17pm post).
But one thing that has remained the same over time is the fact that the Melbourne City Council area has consistently recorded among the highest coronavirus case numbers, most likely due to returned overseas travellers in hotel quarantine.