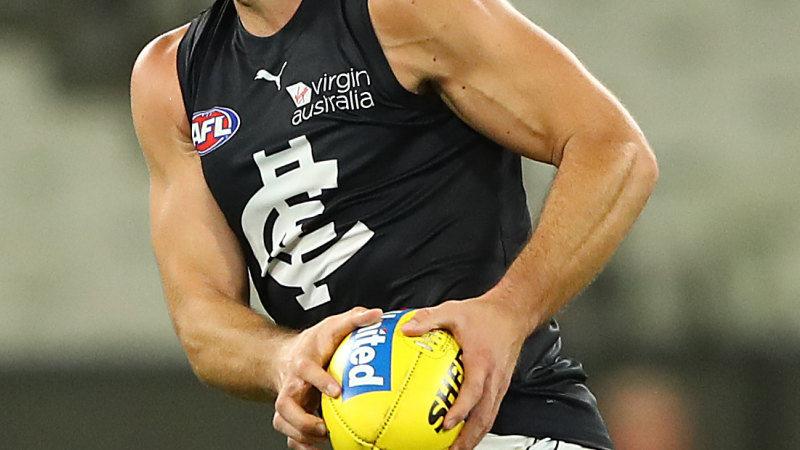 Loading
Blues CEO Cain Liddle took the step of outlining Virgin's value to the club, empathising with the position the company found itself as a result of the travel ban.
"From an economic perspective it would be hard to think of an industry hit harder than the airlines. As a club, we will continue to offer our full support to Virgin Australia and their people, who have stood by our side for the past five years and through some very difficult periods for our football club," Liddle said.
"Our partnership has been one of enormous mutual benefit. In 2019 alone, our Carlton IN Business network delivered more than $5m worth of business to Virgin Australia.
"Like our club, Virgin Australia will likely look quite different post COVID-19, but whilst they continue to fly Australian skies, they will always have the unequivocal support of our club."
The five-year deal with the motorsport category is set to finish at the end of 2020 and is reportedly worth $1.5 million a year including discounted ticket rates and access to Virgin's private VIP facility known as "The Club" for senior management, team owners and all previous champions.
But the sponsorship agreements are now under the microscope with the extent of the financial damage to be determined by administrators and contractual obligations.
''We'll work through every one of those contracts as part of administration,'' Virgin CEO Paul Scurrah said on Tuesday.
''The AFL is a very important partner of ours and it's important that we have those partners on the other side.
''I know that we have a lot of sponsorships as well in other sports and we'll be looking at all of those as we go forward through the administration.''
The Suns also released a statement on Tuesday in support of the embattled airline, with co-captain David Swallow and CEO Mark Evans urging the Australian public to stick with it.
"The Suns want to recognise the incredible contribution of Virgin Australia to our club, the AFL and the tourism industry, especially on the Gold Coast," Evans said in the statement.
"Virgin Australia has stood by our club as a partner from day one and we will continue to stand by them during this incredibly challenging time."
Swallow offered his support to Virgin Australia staff. "To all Virgin Australia staff I want to say that the Suns family are thinking of you and your family and that you have our full support."
With AAP
Peter Ryan is a sports reporter with The Age covering AFL, horse racing and other sports.