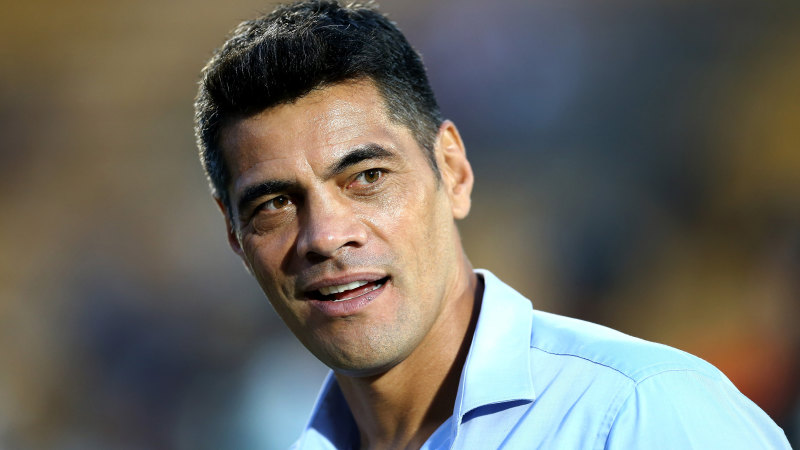 Payten was still visibly stunned by the news when he fronted a video press conference on Sunday, admitting some players might feel like walking out of the biosecurity bubble after the news.
"I was really shocked," Payten said. "I really feel for Steve. I know the playing group is really rattled and still processing it at the moment.
It's been a weird 24 hours … it's almost like we've had a death in the family

Todd Payten
"It's been a weird 24 hours … it's almost like we've had a death in the family. It was a really strange atmosphere [on Saturday]. It was out of the blue, very surprising, shocking. I can only put it down to the performance on the weekend, particularly our defensive performance."
Warriors chief executive Cameron George phoned Kearney and Payten to tell them of the board's decision on Saturday morning, the coach becoming emotional when he told the players later that afternoon.
The squad performed a haka as a mark of respect for the World Cup-winning coach, who is due to leave the Warriors' biosecurity "bubble" on Sunday.
Kearney's wife Piri only arrived at the team's Central Coast base on Friday after months away from her husband.
Asked whether the Kearney call would help the Warriors' situation with no clarity on when they can return home, Payten said: "No, it doesn't help the situation at the moment. Some [players] may [want to return to New Zealand]. It was an emotionally charged day.
"But it is what it is and as cold as it sounds, we need to move forward.
"When he told the players there were some very upset individuals. Steve was quite upset, as were many of us. He's very well respected and loved by the players. I don't know how they feel from an anger [point of view], but [Saturday] hit them pretty hard in the face."
Payten insisted he had ambition to one day be an NRL head coach, but was in no rush to take on a role.
Loading
His first game in charge of the Warriors will be against the Storm on Friday night.
Adam Pengilly is a Sports reporter for The Sydney Morning Herald.