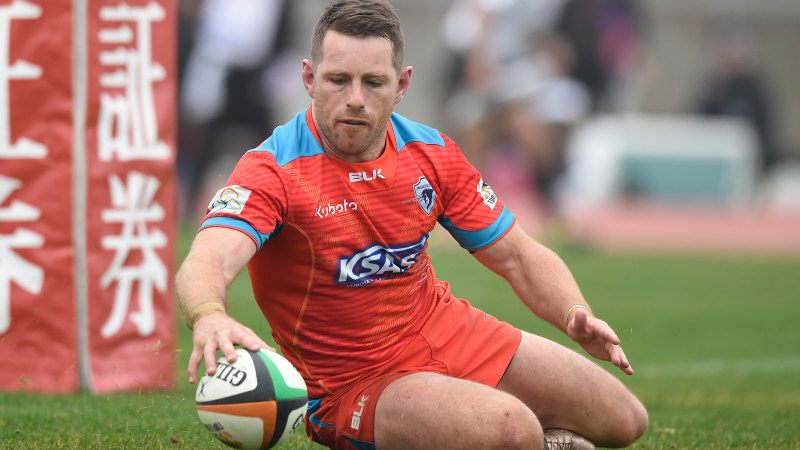 SANZAAR has confirmed the Sunwolves, Japan's only team in the competition, won't be there next season in a 14-team structure, but administrators from all countries involved are having to think long and hard about what Super Rugby looks like post-coronavirus.
The Top League, Japan's domestic competition, has become a drawcard for a number of quality international players to ply their trade on good money, including Australians Bernard Foley, Samu Kerevi, Sean McMahon and many others.
Stiles says it is vital officials try and involve teams from Japan, which hosted an outstanding Rugby World Cup last year.
"I like the idea just because Japan need to be embraced into whatever model they have moving forward," Stiles said. "Trying to find new markets or growth markets in world rugby is pretty limited. Japan is a massive one and on the back of the World Cup and the excitement that was created out of that, Japanese people would love to be involved in anything moving forward."
Some Super Rugby teams already have associations with Top League clubs, given the plentiful commercial opportunities. Major corporations own Top League clubs, and Stiles believes they would be prepared to throw in more cash if it meant ties to a bigger competition such as Super Rugby.
"The big businesses in Japan have rugby teams and they're world brands, so the ability to try and tap into that market is something a lot of Super Rugby sides have seen the benefit of doing," Stiles said. "Even Japan being included in a Rugby Championship and trying to keep Japan in at Super Rugby level … you'd find the Japanese corporations would embrace that and invest more money into their programs."
The big question, however, is whether Top League sides would be competitive against the likes of a top-two New Zealand team or a strong South African franchise.
Japanese players are traditionally smaller, meaning the extra physicality would be a test, but their inclusion stands to be embraced by fans in the Land of the Rising Sun.
"I reckon the average crowd attendance at Top League games post-World Cup would probably average higher than Super Rugby," Stiles said. "There's a genuine appetite there for it. They're trying to reduce the amount of teams in the Top League and stagger it a bit more, so I think you'll find that level of competition will increase as well. Playing against Super Rugby sides is something they all want to do."
Loading
Tom Decent is a journalist with The Sydney Morning Herald