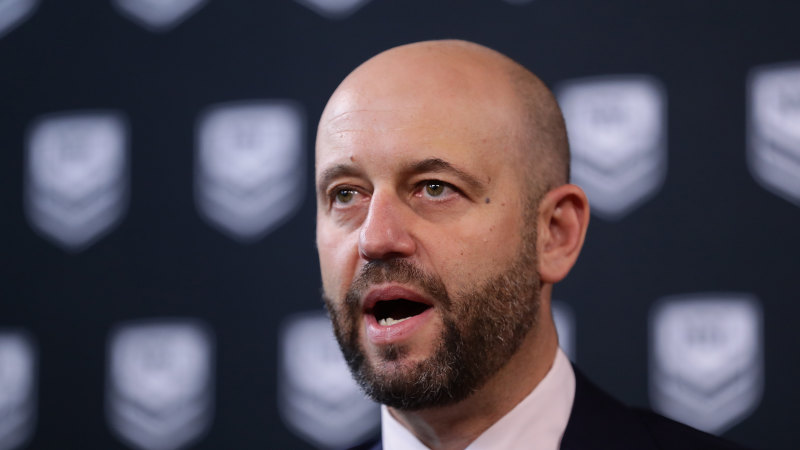 On paper, at least, Greenberg will be able to point to a raft of achievements during his years in the furnace. Sydney has more than $2 billion committed to stadia infrastructure, even if two-thirds of the projects remain incomplete; he has overseen the implementation of the controversial stand-down rule; and events such as Magic Round have been added under his watch.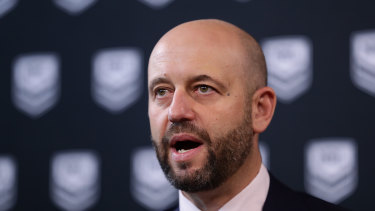 His greatest strength is undoubtedly the way he handled the media as the game has lurched from one crisis to the next. Some of his strongest supporters on the commission wanted him to stay on for that reason alone. However, his strength was also his weakness amid claims he was more style than substance.
He wrestled with the 'politician' tag throughout his tenure. He said the moniker never bothered him, claiming he was always prepared to make the tough decisions. But for someone who has risen up the ranks based on an unparalleled ability to network, he also managed to fall out with the wrong people.
Loading
Peter V'landys wasn't the first ARLC chairman Greenberg fell out with. He emerged with his job intact following a feud with John Grant, but was never going to survive after getting offside with the Racing NSW boss. While V'landys had the support of predecessor Peter Beattie, there were some at head office pushing for commissioner Tony McGrath to be his successor. Those people are feeling pretty nervous right about now.
Another Greenberg strength was also his weakness; that he came from club land. The knock on predecessor Dave Smith was that he had no history in rugby league. Greenberg not only knew who Cameron Smith was but was soon lavishing his wife with expensive jewellery. The clubs, united only by their mistrust of head office, felt Greenberg was more interested in building his Moore Park empire than ensuring their survival. When they started going above his head and straight to V'landys to get things done, there was only enough room for one of them.