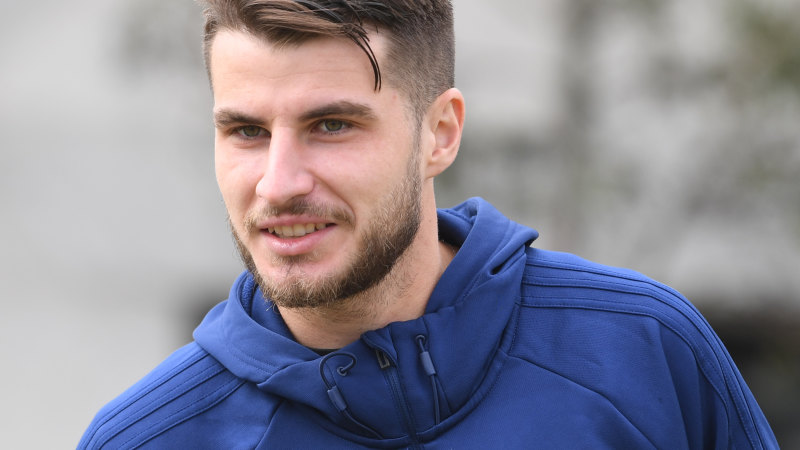 Taggart, who won the K League golden boot last year, was immediately sacrificed for a defensive midfielder but it was to no avail as 41-year-old Lee, ghosted in front of Doneil Henry to flick in a corner.
Pre-match handshakes were postponed before the match and the few people present in the ground, including South Korea manager Paulo Bento, members of the media and ground staff, all wore masks.
Coaches and substitutes on the sidelines also wore protective face-wear and chants from supporters were piped in to the stadium with banners and messages of support draped around the empty stands.
The match was broadcast to 36 countries, including Germany, Britain, India and Australia.
The game was also shown on You Tube and on the league's Twitter page and Lee, who has been capped 105 times by his country and counts Middlesbrough and Werder Bremen among his former clubs, admits it was a strange situation.
"I think it is the first time for me to play without fans and I hope they can come back soon," said Lee.
"With the goal, I think I have reminded fans around the world that I am still around."
There was little sign of spitting and in-game conversations with teammates and opponents, actions that the K League have said can be punished if they are repeated.
"You could see that the players felt awkward playing in an empty stadium but it was great to finally start the season," Jeonbuk coach Jose Morais said.
"It is the first time to have such international interest in the K League.
"For the players, more than a burden, they have a responsibility to show their best game to the world and to show what the league is all about."
The K League paid for 1100 tests on players and staff at the end of April, and all came back negative.
It has also shortened the season from 38 matches to 27 but that number could be reduced further to 22 games if there is second wave of infections.
AAP