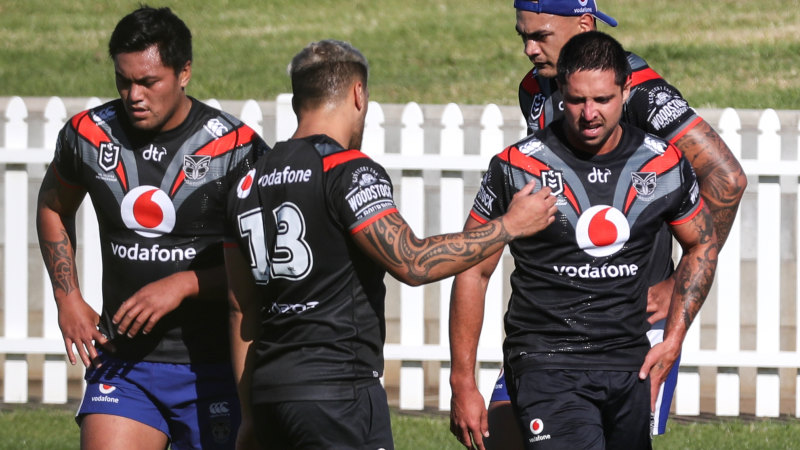 "It is something that will better when we are able to see Australians travel from Melbourne to Cairns. At that time, with everything being equal, we will be able to fly from Melbourne to Auckland or Christchurch."
New Zealand Prime Minister Jacinda Ardern was similarly optimistic about the borders re-opening.
"Simply, the position I would take on behalf of New Zealand is when we feel comfortable and confident that we both won't receive cases from Australia and equally, we won't export them, it will be the time to move," Ardern said.
New Zealand has taken a much stricter stance on coronavirus protocol and have subsequently recorded no new cases in the last 48 hours.
The comments of Morrison and Ardern were music to the ears of the Warriors, who have been given a warm welcome in Tamworth. But they also pricked the ears of the Storm, who have not been afforded the same welcome in Albury.
The Victorian government blocked Melbourne's request to train at their AAMI Park base, leaving the club with no option but to move over the border.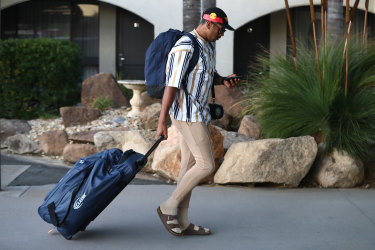 But as Storm players and staff packed their bags and made their way to Albury on Tuesday, a handful of local councillors moved to hold an extraordinary meeting. The concern among a handful of councillors was that professional sport was being given priority over the resumption of local sport.
Melbourne have already been forced to move training tomorrow from the local rugby league club to the local AFL ground, but Albury mayor Kevin Mack suggested the team would not have to relocate to Sydney.
Loading
"This has been trial by media from the start," Mack said. "We're going through very difficult times. I understand that. But the franchises in the NRL – knowing Peter V'landys as I do, reasonably well – have been given some misinformation about COVID-19.
"They're just trying to do the best they can with what they have available and, unfortunately, that messaging is a bit late in getting where it needs to go. The council wants some confidence moving forward and they want to have a discussion, that's all."
As the Storm sweat on the resolution of the council meeting on Tuesday night, the Warriors have made Tamworth their temporary home.
Club captain Roger Tuivasa-Sheck flagged the potential for the club to play a home game at Scully Park in years to come, such is their new affinity with the NSW country town.
"It's all about trying to stay together and keep our eyes on the prize," Tuivasa-Sheck said. "We're doing something real special, relocating to Australia, so let's give a big thank you to our family, our fans and our club.
"All the people that have put in so much effort, the NRL included, let's put on a show for them, for all the hard work they've done for us."
Sam is a sports reporter for The Sydney Morning Herald.