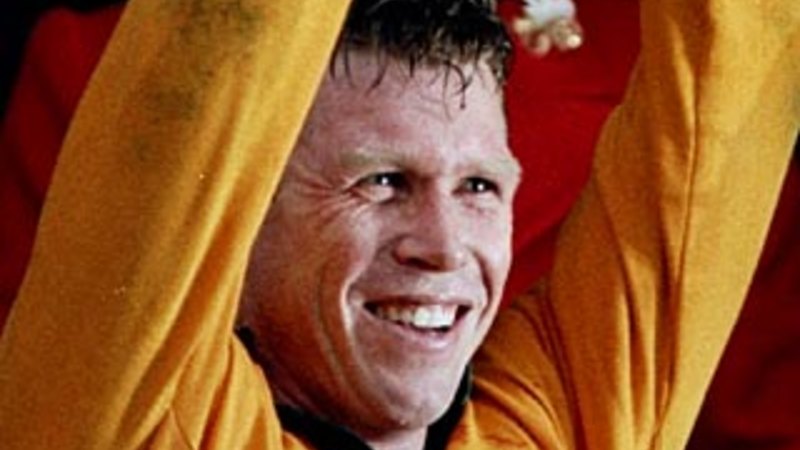 Despite three new directors joining McLean on the board, the players do not trust that group or chief executive Raelene Castle to secure a broadcast deal and, therefore, their futures. They say they have seen the books – so far not available for public consumption – and the picture is so grim they are not sure there will be a professional game in Australia next year.
In the Wallabies captains, who put their names to what increasingly appears to be the intellectual heavy-lifting of Nick Farr-Jones, the players have found an independent and respected group to help deliver the "transformation" they have spoken of for weeks.
The question being asked by every fan and many of the captains who did not sign the letter – including John Eales, Tony Shaw, Mark Loane, Tim Horan and David Wilson – is what is "transformation"?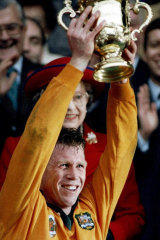 There were no clues in Tuesday's letter, and enquiries made by the Herald on Wednesday could not shine any light on it either.
Waratahs hooker Damien Fitzpatrick, president of the Rugby Union Players Association and one of the current players on the Wednesday morning call, said "all options" were on the table, including blowing up Super Rugby.
It looks increasingly likely that the raft of RUPA and RA-commissioned reviews done over the past decade – the Arbib report, the Crawford report, the Saltbush Capital Markets report, to name a few – will be mined for their predictive wisdom.
And that means the group will likely end up advocating for a trans-Tasman or domestic competition as a replacement for Super Rugby, the 25-year-old competition that has lost popularity among rugby fans.
Loading
Outside the less fan-friendly recommendations that rugby leave behind its history in state federations and embrace a fully independent governance structure, that has been the broad recommendation of any expert that has been asked to look at the game, for years.
Playing games in odd time zones in South Africa continues to kill the game in Australia, where fans can watch rugby league or AFL three or four nights a week. The cost of signing up to that competition structure, with its travel and administrative costs, has been undermining rugby's capacity to cover its costs, especially when rival club competitions in England, France and Japan are getting richer and paying more for Australian talent.
Even those captains who did not sign Tuesday's letter, many of the current board members and – though she could never say it as the head of a founding member of the SANZAAR alliance – Castle, acknowledge these principles to be true.
The only objection – fervently held among McLean's supporters – is that McLean, himself a Wallabies captain, should have been paid the courtesy of a private approach first.
Georgina Robinson is the chief rugby reporter for The Sydney Morning Herald.