A court decision regarding a small possum might have significant ramifications for Tasmanian forestry.
The judgement in Friends of Leadbeater's Possum vs VicForests was labelled as "a historic win for Australia's forests and threatened species" by The Wilderness Society.
Environmental Justice Australia, who represented FLBP in the case, said that "it will have implications for native forest logging and threatened species protection around the country."
"Not only do VicForests' forestry operations damage or destroy existing habitat critical to the survival of the two species, they also prevent new areas of forest from developing into such habitat in the future," said Justice J Mortimer of the Federal Court in her Judgment Summary.
"This is the Franklin Dam of forest legal judgments," said Amelia Young, National Campaigns Director for the Wilderness Society.

"The case has laid bare the staggering unsustainability of industrial native forest logging and the catastrophic failures of governments in stopping their own agencies from sending our wildlife into the abyss of extinction."
The case examined whether Victorian state government forestry agency, VicForests, when logging in threatened Leadbeater's possum and greater glider habitat, should continue to be exempt from the national Environmental Protection and Biodiversity Conservation Act (EPBC). An earlier judgement in these proceedings had confirmed that where logging was having a significant impact on a matter of national environmental significance, such as threatened species, and was not being conducted in line with a Regional Forest Agreement, it was therefore not exempt from national environment law.
Justice Mortimer upheld the central aspect of Friends of Leadbeater's Possum's case, finding both that VicForests operations were having a significant impact on the Leadbeater's possum and greater glider as per s.18 of the Environmental Protection and Biodiversity Protection Act 1999; and that the s.38 exemption is invalid.
"Our message to decision-makers, our message to industry, is to accept the judgement and clean up their operations—whether in the forests, at the sawmill or paper factory, or on the shelves of stationary or hardware stores," said Young. "And do this today."
She said that Friends of Leadbeater's Possum and Environmental Justice Australia, together with citizen scientists and the local community, worked tirelessly to bring this court action.
TWS said the decision raises key questions about logging everywhere in Australia, including Tasmania, where conducted under Regional Forest Agreements. "It confirms that the states have to follow their own laws, or, at a minimum, see their operations called in for assessment under national environment law," said Young.
"Only 1 percent of unburnt and unlogged Mountain Ash forest now remains, after decades of fire and logging. Endorsed by Sir David Attenborough, the Great Forest National Park would provide real and lasting protection to some of Victoria's—and the world's—rarest plant and animal species," Young concluded. The Great Forest National Park is a proposed park system to protect the critically endangered Mountain Ash ecosystem of the Victorian Central Highlands and home to much of the remaining Leadbeater's possum habitat.
Greens Leader and Forests spokesperson Cassy O'Connor MP said the Gutwein Government and the state's forestry GBE are on notice following the landmark Federal Court decision.
"In Tasmania, the tragic story of species' decline is much the same," she said. "Independent scientists have confirmed 'Sustainable' Timbers Tasmania logging operations are clearfelling and burning endangered swift parrot and wedge-tailed eagle habitat."
"That's why STT has repeatedly failed to secure Forest Stewardship Certification. It is driving species to extinction while Resources Minister, Guy Barnett cheers it on from the ministerial benches."
She said the 'mendicant' native forest logging industry is now on notice.
"It has operated for decades secure in the belief it stitched up such a rolling, favourable resource security agreement with state and federal governments, it didn't have to comply with the Environment Protection and Biodiversity Conservation (EPBC) Act 1999.

Now, a huge question mark hangs over the native forest logging industry here."
She said the spotlight is now on the Gutwein Government and STT and their "oversight of the loss of critical habitat."
O'Connor believes that any other individual or entity that unleashed such damage on the natural environment would be subject to the EPBC Act.
"The Greens will be working with conservation organisations, environmental lawyers, independent scientists as well as citizen scientists, to expose the native forest logging industry's role in driving species such as the swift parrot and wedge tailed eagle to extinction against the very principles of the EPBC Act," she said.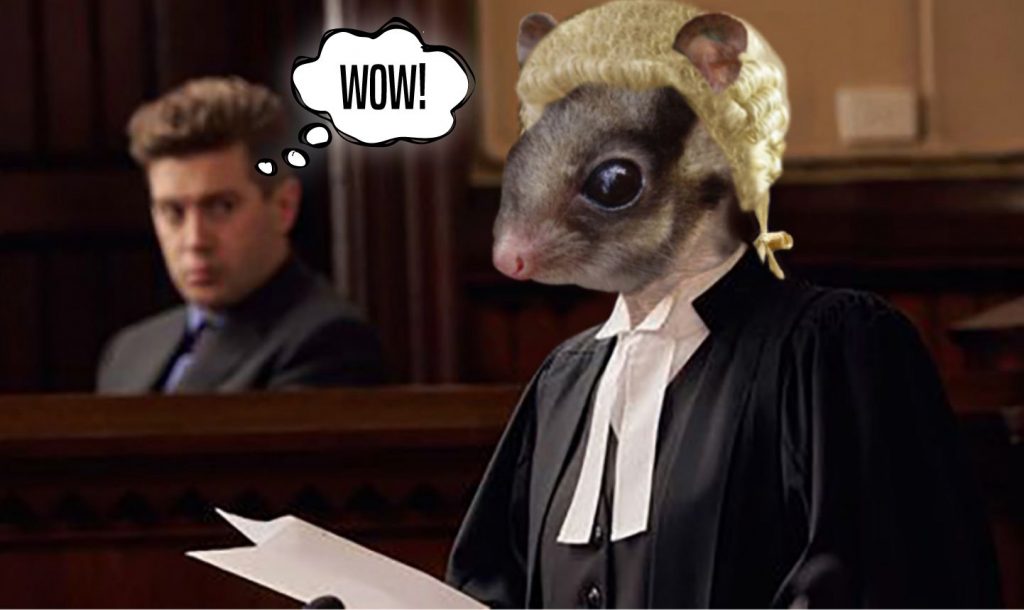 Author Credits: [show_post_categories parent="no" parentcategory="writers" show = "category" hyperlink="yes"]
Source link