A man was arrested at a bank south-east of Melbourne today after spraying staff members with water in an unlabelled bottle in an alleged attempted armed robbery.
Victoria Police confirmed a man – possibly wearing a hazardous materials protective mask – entered a Westpac bank on Wells Street in Frankston around 10.25am.
"A man… allegedly sprayed staff members with an unknown substance before demanding money," a police statement said.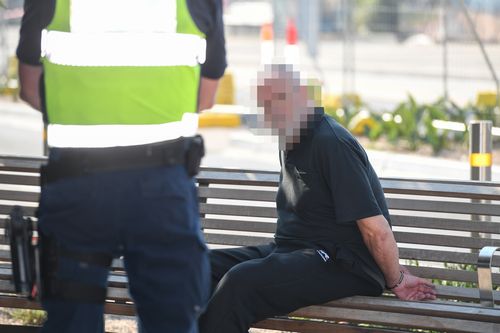 "He was arrested on nearby Young Street shortly after and is assisting police with their inquiries."
Detective senior sergeant Peter Drake later told media the man entered the bank and approached a male security guard before spraying him in the face with the liquid, handing him an empty bag and demanding money.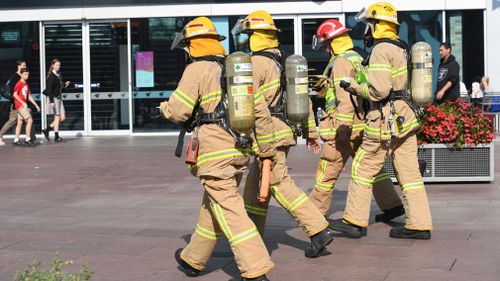 The man then did the same with another female member of staff who was inside the branch at the time but not behind the security glass protecting bank tellers.
"An evacuation was called, so staff members and people within the bank were called out, and the male fled at that stage," he said.
Mr Drake also said that staff were left distressed by the incident, while two members of the public followed the man to Young Street and helped police to identify him.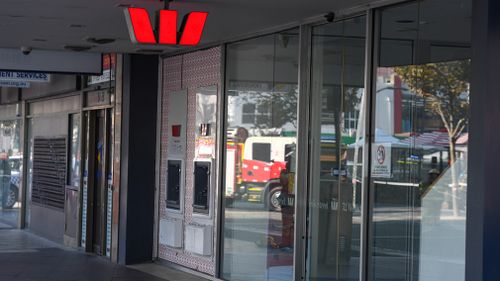 "They were extremely distressed about it. They didn't know what the substance was – they believed that it was a chemical," he said.
One of the members of the public who pursued the man, Garry Thomas, said he took photos in order to be able to identify him.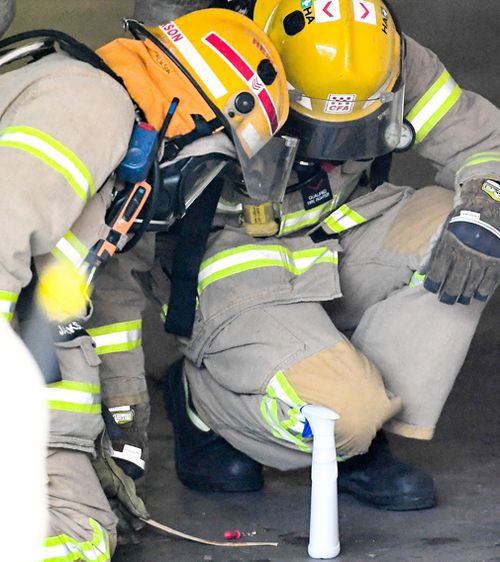 "We got him outside the jeweller's shop on the corner of Wells Street and he sat down and we took photos of him," he told 9NEWS.
"He said, 'well I can't go anywhere now that you've got photos of me,' and I said, 'well, you weren't going to go anywhere, anyway."
Fire and Rescue officers were called to the bank to inspect the container holding the liquid, which was an unlabelled white spray bottle disposed of in the bank's underground carpark.
Staff members at the bank who were sprayed with the substance were treated at the scene, but are not believed to have any serious injuries as a result of the incident.
Anyone with information that may assist police inquiries are urged to contact Crime Stoppers on 1800 333 000.
Thank you for visiting My Local Pages and reading this post on "What's On in Frankston" named "Man sprayed Frankston Westpac bank staff with water in failed robbery". This post was brought to you by My Local Pages Australia as part of our Frankston events and what's on news services.
#Man #sprayed #Frankston #Westpac #bank #staff #water #failed #robbery
Source link